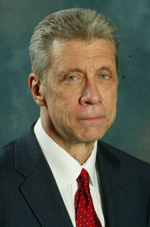 One is DePaul coach
Jerry Wainwright
. The other is cartoon legend
Droopy Dog
. Won't say which is which, but both have the same number of Big East victories this season.
Were those really
Bo Ryan's
usually fundamentally sound Wisconsin Badgers who kept committing shot-clock violations even though they trailed Illinois by double digits with less than 10 minutes to play?
Always a friend of the referees,

Bobby Knight

said officials would do a better job if they worked fewer games each week because they'd be less fatigued.
I suppose. And coaches might not be so stressed out if they didn't eat, drink, walk and talk basketball 24 hours a day, 7 days a week, 52 weeks a year. 
If a coach takes more down time, though, he might lose an edge because other coaches wouldn't. Which could cost him his paycheck. And if refs only work three times a week, it would affect their standard of living.
Everybody would like more time to just chill ... but it isn't always practical now, is it?